Drosera is a genus in the sundew family, and at least 120 perennial species grow in the wild in Africa, America, Asia, Australia and Europe. The upper side of the leaves and the leaf edge are equipped with small hairs with a sticky liquid that attracts and dissolves the insects that settle there. The more light the plant receives, the stronger the colour of the plants, and the longer the leaf hairs will grow.
The plants cannot tolerate strong direct sunlight for long periods. Drosera is suitable for planting outdoors in summer. Plant in slightly coarse, unfertilised sphagnum. Cannot overwinter outdoors: minimum temperatures 4-5 °C.
Location: In a bright spot, but not with direct sunlight in summer for more than two to four hours daily.
Cultivation: Normally no fertiliser, but light-coloured plants can be given a little fertiliser. They should be kept moist, and are best watered with rainwater.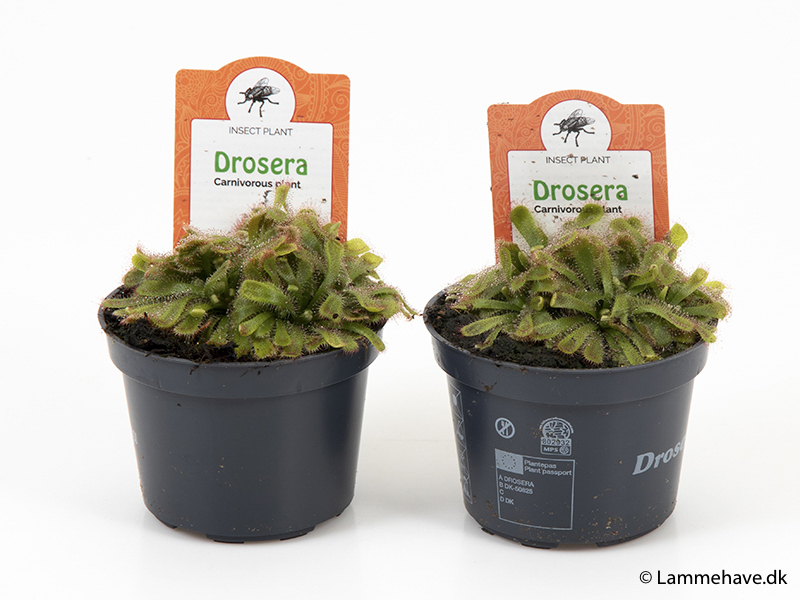 Drosera Alicia 9 cm (124)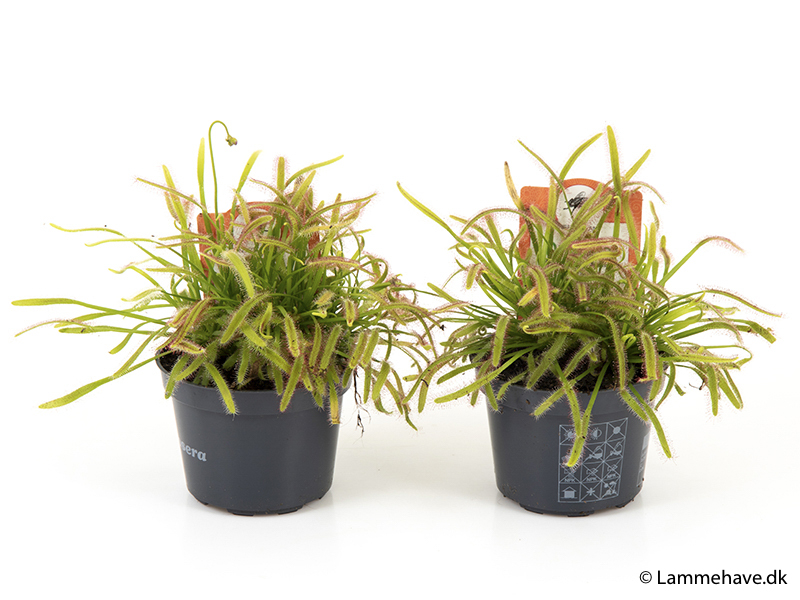 Drosera Capensis 9 cm (125)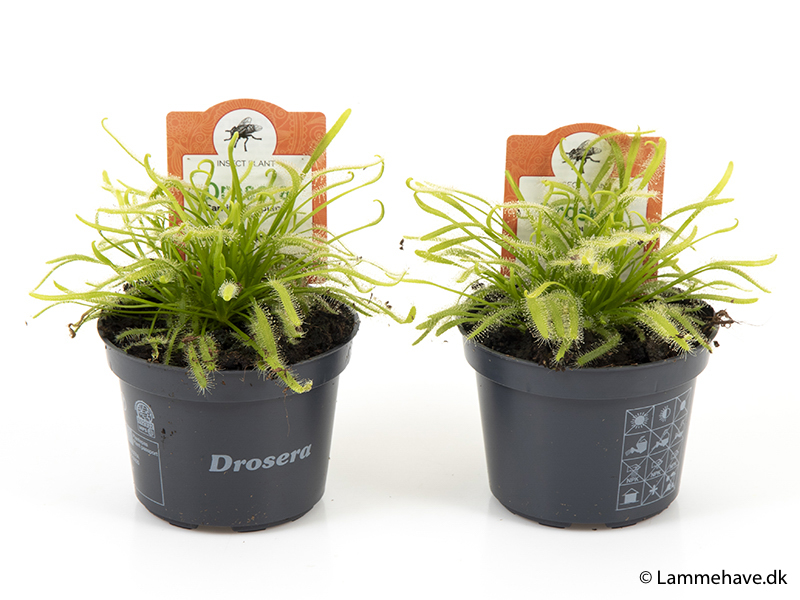 Drosera Capensis 'alba' 9 cm (126)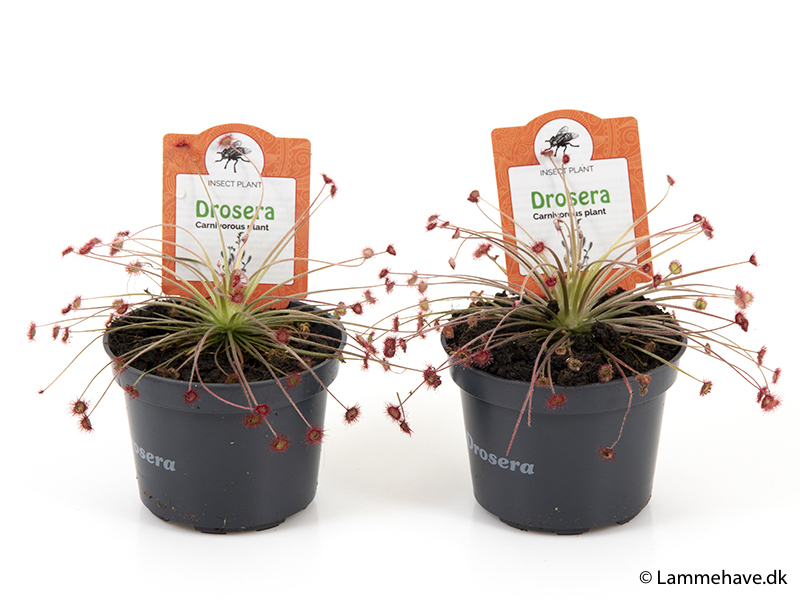 Drosera Paradoksa 9 cm (127)
Drosera Alicia 9 cm (124)

Drosera Capensis 9 cm (125)

Drosera Capensis 'alba' 9 cm (126)

Drosera Paradoksa 9 cm (127)