The Venus flytrap mainly grows in the sunny wetlands of North and South Carolina in the United States.
The Venus flytrap is a small plant with rosulate leaves/traps, with which it catches insects.
The trap consists of two flaps that close around the prey like a fox trap. Each flap has small glands on the inner side, and it is when these glands are touched that the trap is sprung. The glands secrete digestive enzymes once the trap is completely closed. When the prey has been digested after 8-14 days, the trap opens again and the remains of the insect fall out. When the insect has been digested it is important that the remains fall off the trap, which will otherwise gain a dark and dull appearance.
In the wild, the plant can grow up to 20 cm in diameter. The colours vary from deep red and pink to green.
Location: Best in a bright spot.
Cultivation: No fertiliser, keep moist; best watered with rainwater.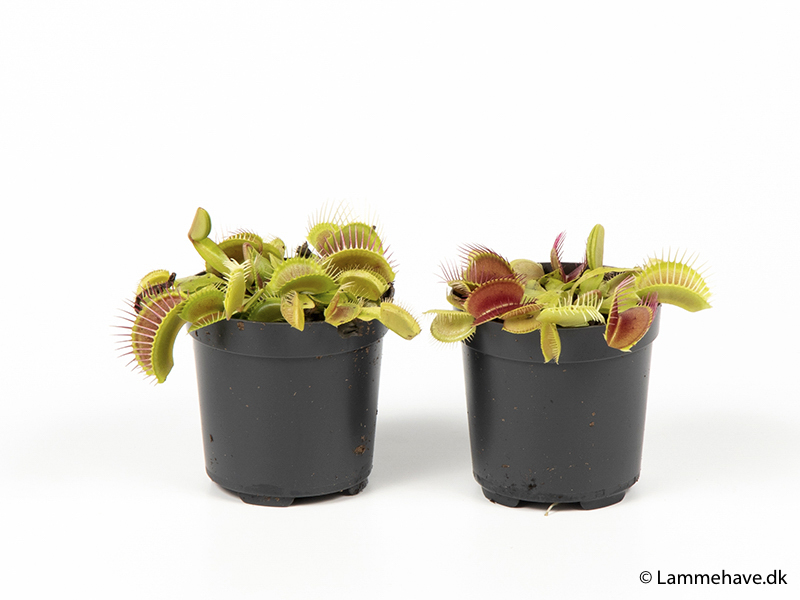 Dionaea muscipula 5,5 cm (138)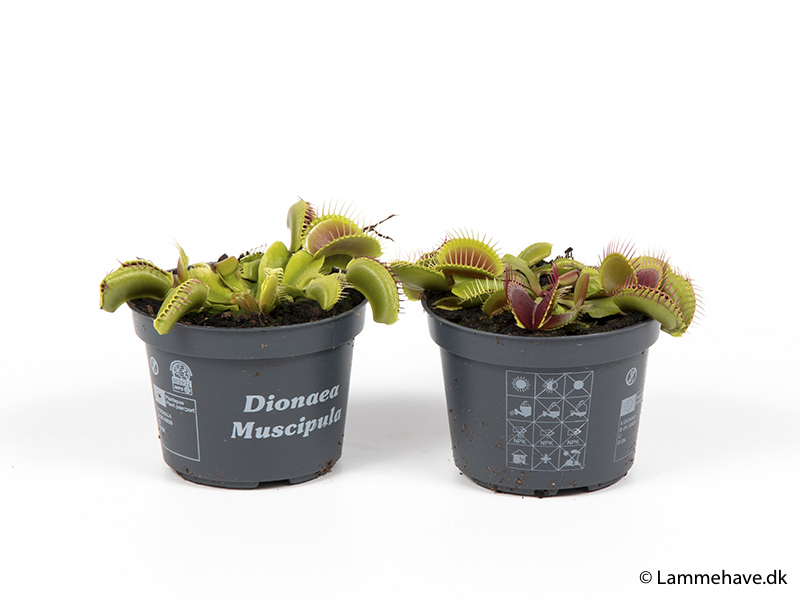 Dionaea muscipula 9 cm (137)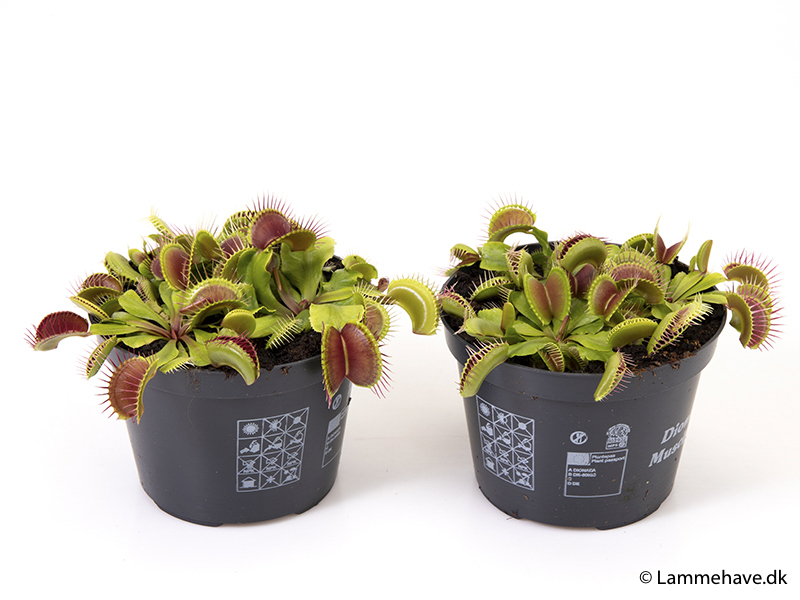 Dionaea muscipula 12 cm (171)
Dionaea muscipula 5,5 cm (138)

Dionaea muscipula 9 cm (137)

Dionaea muscipula 12 cm (171)